Rental Policies
Please check the individual property page for the specific Rental Agreement for each property.
There are NO HOUSE PARTIES allowed at ANY of our properties.
Minimum Age to Rent
Check individual property for details. Minimum age differs.
Deposit
If a guest pays a Reservation Deposit, that deposit will hold the reservation and the amount of the deposit will be deducted from the rental fee.
Rental Fee
The total rental fee that has been agreed upon is due no later than 2 months prior to the commencement date of the rental period. Failure to pay in full within this time frame may result in cancellation of reservation.
Damage
We are pleased to provide Accidental Rental Damage Protection for each of our guests. The cost is $45 for up to $1,500.00 in accidental damage insurance, and $69 for up to $3,000.00 in accidental damage protection. This is a mandatory cost for each reservation. Please check each property to determine if the $45 or $69 of coverage is required for that property. This is of GREAT benefit to our guests as it protects them from being financially responsible for accidental damage that may occur during their stay!
Our guests will agree to be responsible for any damage that exceeds the maximum coverage of the Damage Protection policy. Our guests agree to provide credit card information to be used in the event that damages exceed the maximum coverage of the Damage Protection policy.
Accidental Rental Damage Protection does not cover intentional acts/vandalism. Our guests will understand and agree that they are responsible for any damages caused by intentional acts or vandalism.
Problems/Broken Items
Our guests will agree that their failure to report cleaning issues immediately upon arrival will negate the possibility of any recourse.
Our guests agree to report any damage / broken items, appliances, etc immediately.
Our guests understand that there can be no guarantee that any particular item, appliance, etc, will be in full working order for the duration of their stay. They will agree not to ask for any type of refund if every reasonable effort is made to repair / replace anything I report as damaged or broken.
Cancellation Policy
There will be no refunds for any cancellations. Any monies paid will be forfeited.
Travel Insurance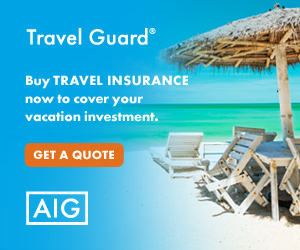 Pet Policy (Does not apply to all properties)
Dogs are allowed on a case-by-case basis only. Failure to get prior approval of a pet may result in termination of rental, immediate eviction, and forfeiture of all fees.
Guest agrees to pay either a non-refundable Pet Fee of $50, or $75 per dog. Please check individual properties for which Pet Fee applies.
Upon approval, guests agree to abide by the following:

Dogs are required to be kept crated when left alone in the property.
Guests will pick up and dispose of the dogs droppings.
Check-in – Check-out times
Normal check-in time is *4:00 pm and normal check-out time is 10:00 am.
*4:00 Check-in:
Under certain circumstances (busy times of year) our cleaners may not have the cabin cleaned by 4:00 pm. We ask for your understanding in this matter. If the cabin is not clean for 4:00 pm, rest assured that it will be cleaned ASAP. There will be no refunds due to cabin not being ready for check-in at 4:00 pm.
Right Of Entry
The guest will agree that the OWNER or his AGENT shall have the right to enter into the premises, or any part thereof, for the purpose of examining the same or making repairs or alterations deemed necessary.