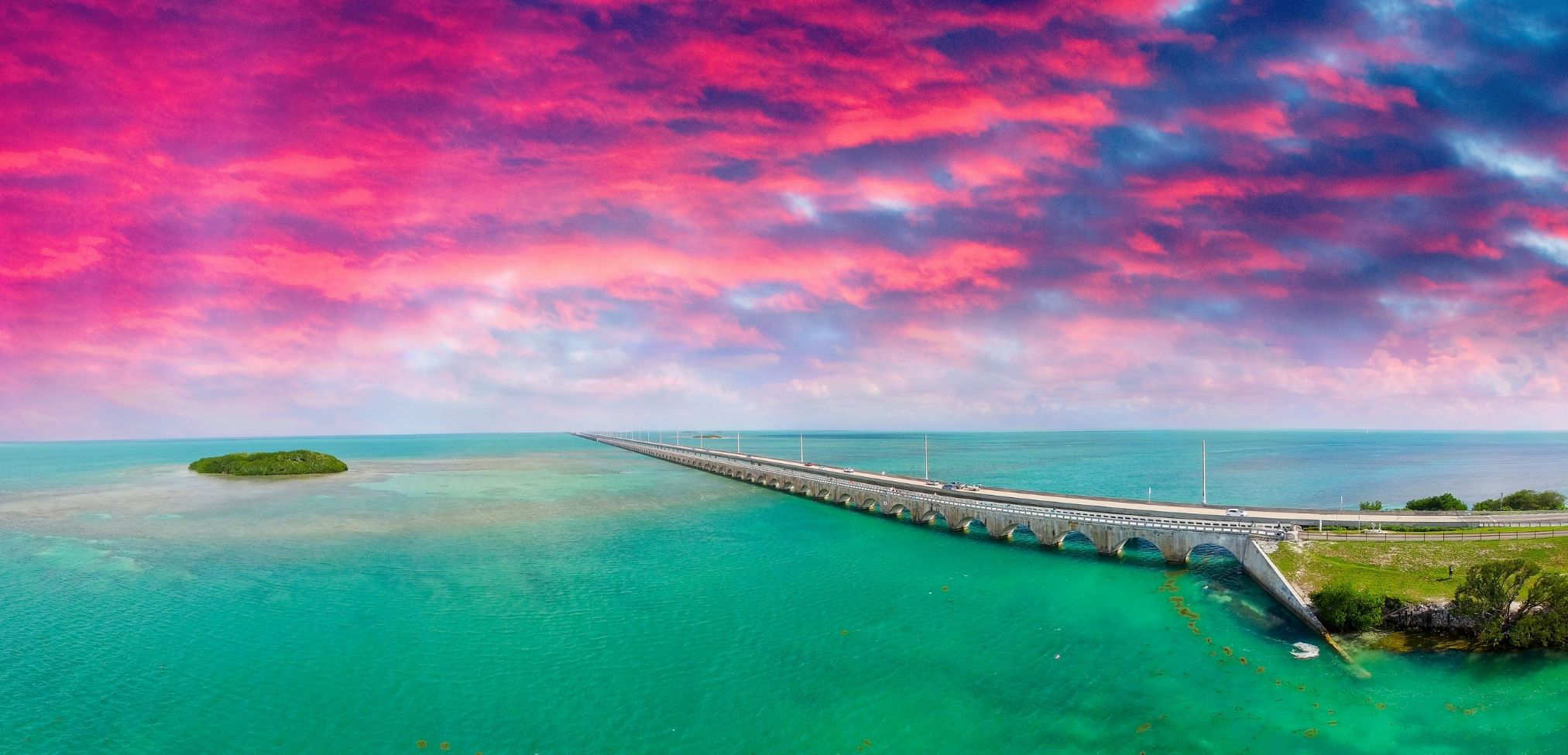 About
The Florida Keys
Welcome to Fun in the Sun!
The Florida Keys
The Florida Keys is the United States' very own archipelago! This string of tropical islands right off the coast of Florida provides some of the most dazzling scenery you will ever see. Between topaz blue waters and breathtaking sunsets, you are sure to be astounded by the beauty of the area.
Whether you are looking to lounge under an umbrella, sipping a strawberry daiquiri while listening to the waves hit the shore, or for something more adventurous, the Florida Keys has something for you! Some activities the whole family can enjoy include paddle-boarding, snorkeling, scuba diving, windsurfing, and trophy fishing. If you are looking to get out of the sun and want something to do with air conditioning, there are countless shops and tons of art galleries. You might also be interested in visiting one of the many museums throughout the island chain. The Florida Keys has a rich history dating back thousands of years. You can learn about the Native Americans who first inhabited the islands, see historic forts and shipwrecks, and learn about the Keys' role in the Civil War.
No matter what your fancy is, you can find something to enjoy in the Florida Keys. Come visit and see why people come to the Keys year after year.
Ready to Visit?